I haven't mentioned it here, but I am loaning my army to a guy for Cent and I had to make a few alterations and speed paint some things.
Brolo of 3++ fame is shipping me 3 kans that were supposed to be here yesterday.
Sigh.
Oh well, digging through a trade I found a new plastic Kan!
Winnah!
So to start on the last 3 models, I have whipped up this.
I dub thee, ThunderKan (I will always try to convince my opponent it has a 3++ save too :) )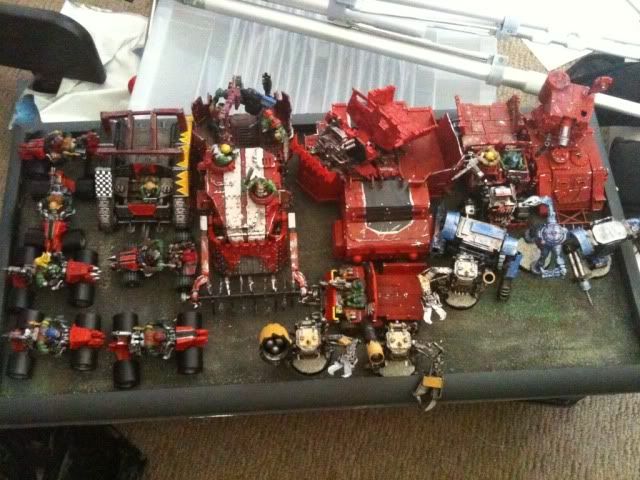 This is the army's vehicles, minus 3 more Killa Kans. Count the vehicles (and dont miss the trukk in the back of the battlewagon). Add 3 for the other Kans. What you get?
22? Correct.
Oh, and this is 1750 btw :)