So, the plan is as follows for this table:
2 pieces of area terrain.
4 Wall sections ~1ft tall x 1 ft wide. This is the bastion that the Death Guard set up.
1 Titan to anchor the centre of the board.
This is the general plan of the table.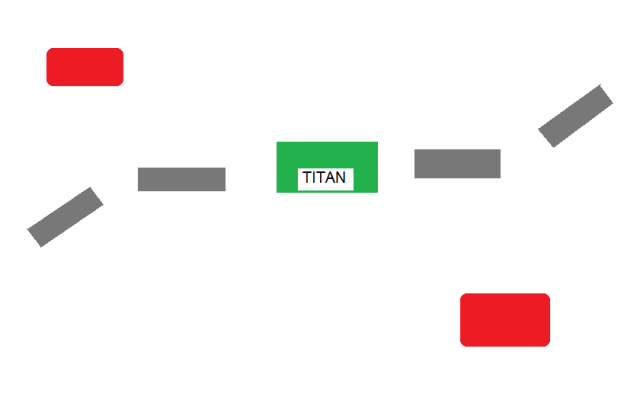 RED: Area Terrain.
GREY: Walls
GREEN: Titan
WHITE, open space
Its a little unusual, but remember that the walls are 100% LOS blocking, even for Valks (they are that tall).
Right, onto some more pics:
Titan, Updated, weapons painted, good colour, and the base @ 60% (just needs the rubble picked out).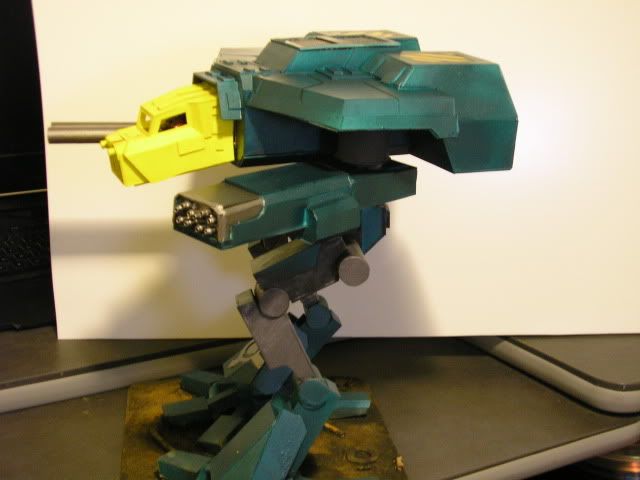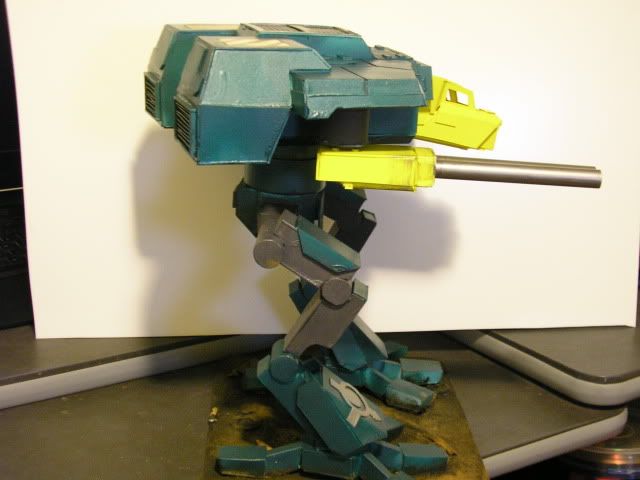 So, thats the centrepiece.
Now for my 2 centre (flanking) wall sections.
Sons of Horus Logo on the wall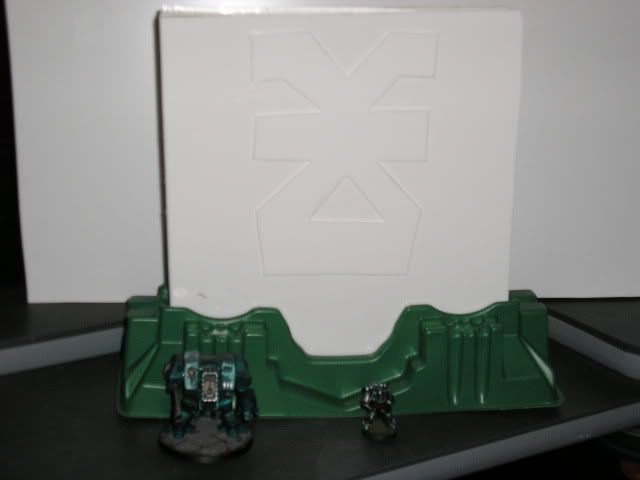 Khorne Logo on the wall, and some models for size comparison