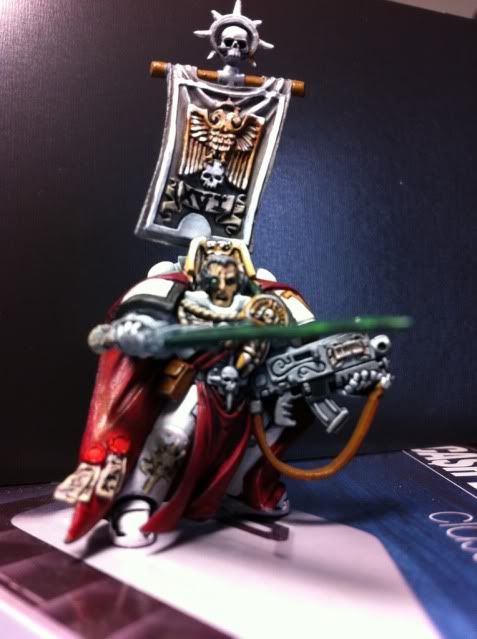 So I have embarked on painting these white bad boys, and I have 2 test models left to do.
Of course, I have to finish the Captain as well :)
Before I get sidetracked, thanks to
Warpaintguy
for the stylish blogger vote, and I will get to that response in time :) I have to work out a few things before I do my big post.
Anyway, instead of doing that post, I was painting.
Some more pics beloooooww.
One day I will get my decent camera and take some shots outside, but too lazy this week :)
Oh, and another thing, for those who keep track of other people's social lives - I start a new job tomorrow after quitting my job of 5.5yrs to try another challenge in the IT field.