Been working on my next batch of marines
Haven't got the white as well covered as last time, which you can see in these pics, but one the weathering is complete it should be fine - I hope.
I did however have a win with the banner on this sarge.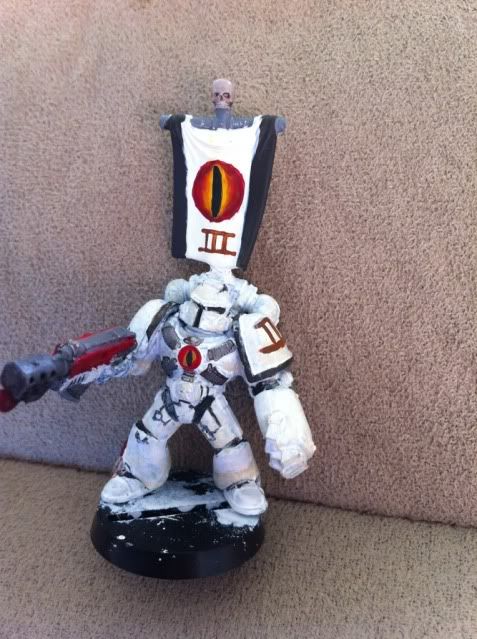 I have to still black line the fist and probably do another white touch up around places.
Thoughts?