I have been... well, I like to call it "painting" but "randomly putting thick coloured liquid on little space men" might be a better term... a bit this evening.
I have whacked some battle damage on a few bits and bobs...
And the below is the result.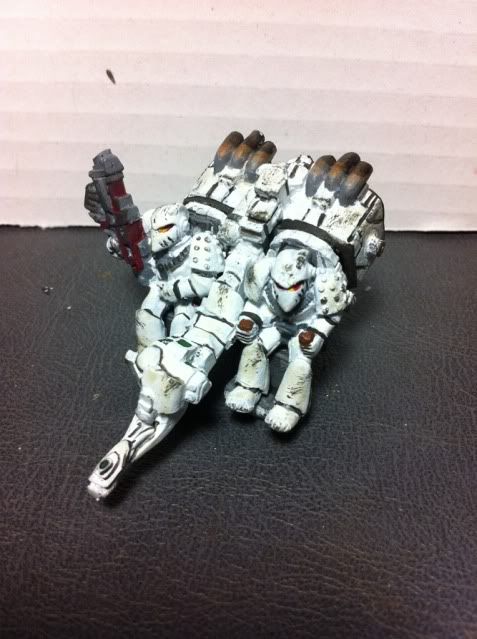 I have 4 of these puppies for my army :)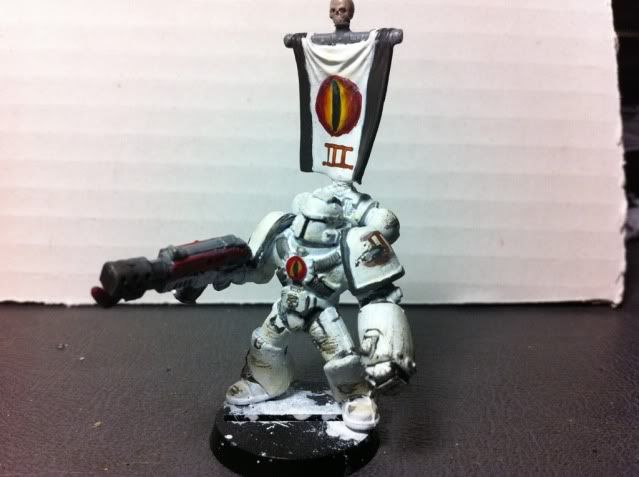 The finished banner Sarge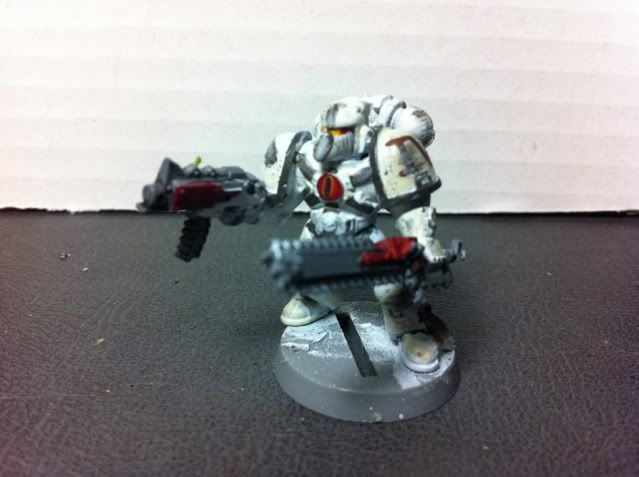 A dude.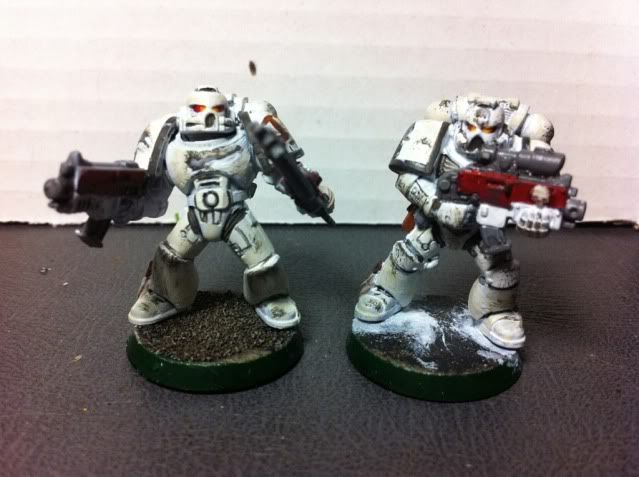 Some more dudes.
A dude, and the other banner Sarge.
C&C appreciated.