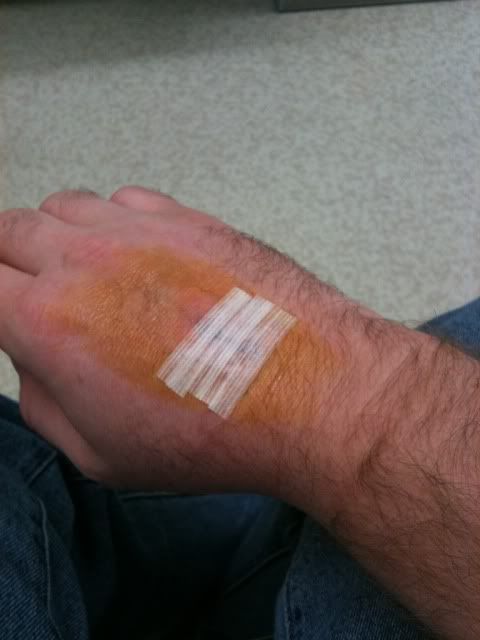 I am actually still in the hospital
when I took this shot
I recently cut myself fairly badly hobbying, so first and foremost I just want to say:
Be careful of snapped hobby blades. Mine shot out and cut my hand, which you can see to the left here.
Anyway, on lighter news, I have a WIP of new tyres for the buggies!

I got a piece of pipe, 20mm diameter for use as wheels.
In cutting said pipe with a hobby knife I did the damage. I have since bought a
pipe cutter
.
Anyway, long story short... Warbuggies and comparison shots.
All I have to do is build hub caps and a few rivets and I am done.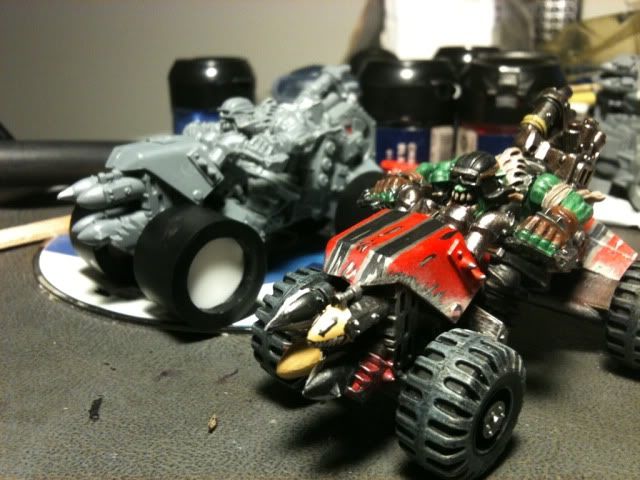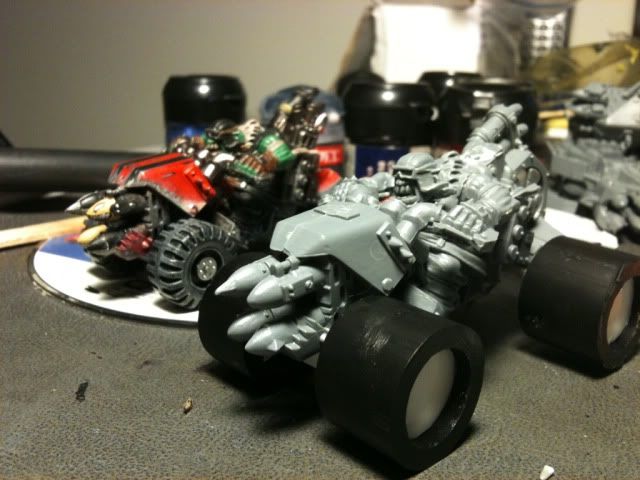 I green stuff cast an Ork wheel hub from the old Trukk but botched it, so I will just make my own with a holepunch, I think.